Honoring Immigrant Heritage and Refugee Awareness Month
For the past five and a half years, Creative Exchange has been a vehicle for highlighting artists of all different types, from all different backgrounds, and from all corners of America. During this time, we have made a conscious effort to focus on artists from marginalized communities who might struggle to have their voices heard otherwise. And in the past three years especially, we have made sharing stories about immigrant and refugee artists an urgent priority.
June is Immigrant Heritage Month and Refugee Awareness Month. In solidarity and support, we will run a series of artist profiles and features this month about the experiences of undocumented artists, from a first-of-its-kind fellowship for undocumented artists to LGBTQ artists whose experiences coming out as queer gave them the language to then also "come out" as undocumented.
These stories will be shared through the end of the month, but for now, we would like to re-share some of our past stories that highlight the work of immigrant and refugee artists as well as the work of artists who document various aspects of the im/migrant experience. The stories of these artists are full of joy and hope, even in times of sadness, and we hope that, in sharing them again, you have the chance to spend a little more time with these people and their work—collectively a celebration the beautifully diverse cultural tapestry of our country. And, as always, thank you for reading!
The Mexican Woman's Post Apocalyptic Survival Guide in the Southwest and other stories of life on the border from M. Jenea Sánchez
Photographer M. Jenea Sánchez grew up in Douglas, Arizona, a city that shares a border with Mexico. She remembers crossing the border to and from Agua Prieta multiple times every day as a child – to go to school, to visit her cousins. The border itself was less a barrier and more a region of its own: a person is not "from" one side of the border or the other, but from the border itself.
Krystal Ramirez's text-based work highlights the invisible labor of marginalized communities
When Krystal Ramirez was in art school studying photography, she didn't think about who she was making art for. She didn't question who her influences were, those Very Important Artists that defined their respective movements and comprise all of "art history." She didn't realize that all those influences were white men, and that, by extension, all of the work she was making was catered to white men. That realization came a bit later.
Collective Magpie explores the concepts of race and identity in cultural borderlands
"Collective Magpie = Tae Hwang & MR Barnadas + Participants"
So says the equation at the top of the Collective Magpie website, and it is meant to underscore the fact that they function as a "collective" outside of just themselves as the leading artists. All of the work of this nomadic collective is in the public domain, created in collaboration with community participants.
From Derry to Detroit, Éist works to address trauma and healing through art, culture, and media
Éist – pronounced "aysht" – is an Irish Gaelic word that means "to listen." It is also the name of a Detroit-based organization sponsored by Allied Media Projects that works to cultivate and promote community-based, post-conflict transformative justice through art, culture, and media.
Photographer Xavier Tavera documents the Latinx community from one border to the other
Xavier Tavera remembers picking up a camera when he was 11 or 12 years old and fell in love with photography immediately. To this day, he says, that "magical feeling" he gets from photography still hasn't gone away.
Leila Awadallah dances stories of Palestine
Leila Awadallah, a 2018-2019 Springboard for the Arts 20/20 Artist Fellow, moved to Minneapolis from Sioux Falls, South Dakota to study dance before she had a sense of the kind of artist she is.
Art on the Block and NOIS envision economic power for the people in Southwest Detroit
Amelia Duran was born into a family with a strong heritage of activism in Southwest Detroit, a predominantly Latin American neighborhood. Her mother's family has roots in the area that date back to the 1890s. Her father is a first-generation Chilean immigrant who came to Detroit in the 1970s after meeting her mother in France when he had fled to Europe to escape political turmoil and social unrest in Chile.
Jaime Carrejo's sculpture installations force viewers to see "the border" differently
Jaime Carrejo has been making art since before he even knew what "art" was. He just knew he liked to make things, experiment with different materials and surfaces, maybe do some painting, maybe burn some things in the backyard (as curious kids do).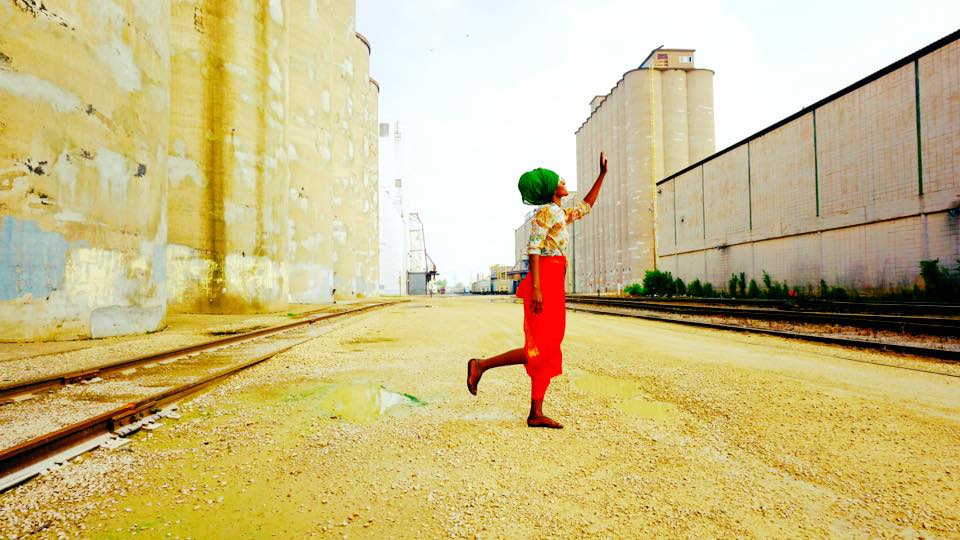 Ifrah Mansour finds light in the darkness of civil war
Ifrah Mansour bubbles over with energy when she talks. She is so cheerful and positive, it's all too easy to forget the nature of her work as a mixed media artist and theatre maker.
Hip Hoppa Locka brings Muslim hip-hop culture to Northwest Miami
Miami Dade College is the largest educational institution in the country, spread out across eight campuses throughout Miami-Dade County. MDC's moniker is "democracy's college" because of its commitment to providing accessible, high-quality education and creating meaningful change in people's lives.
Mariachi Femenil Detroit combats machismo and promotes female musicians
Maria Contreras-Cantu didn't necessarily set out to become a business owner or cultural organizer when her children began attending Detroit Public Schools. With a background in social justice, criminal justice, and public policy, Contreras-Cantu believes you have to be the change you wish to see in the world. While she doesn't consider herself an artist, she does consider herself an entrepreneur, and her business is Mariachi Femenil Detroit.
Photographer Tom Kiefer documents the things that are carried across the border
In Tim O'Brien's short story "The Things They Carried," the items each of the soldiers choose to carry with them through the grueling jungles of Vietnam become an allegory for the human cost of the war itself. Photographer Tom Kiefer's project El Sueño Americano ("The American Dream") similarly looks at the human cost of war through the items people choose to carry with them across impossible terrain and through impossible circumstances. His war, however, is not fought in the jungles of Vietnam, but on the U.S./Mexico border.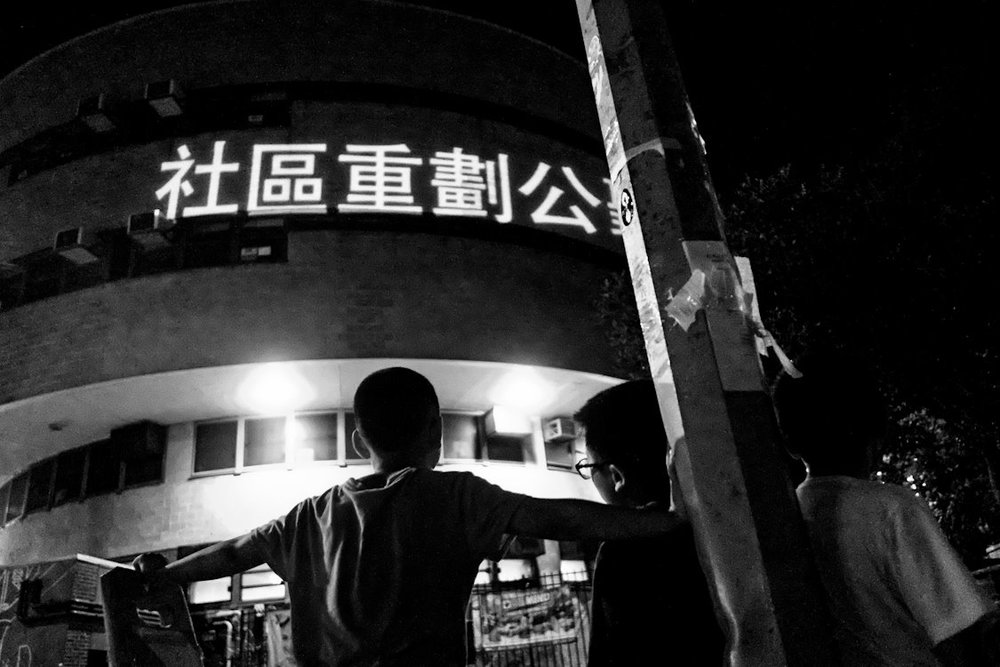 The Chinatown Art Brigade fights for housing rights in one of the most gentrified cities in America
Ten years ago, when urban activists spoke of "gentrification" they might as well have been speaking of the Bogeyman. Often dismissed as so much liberal hand-wringing, gentrification was an urban phenomenon that few took seriously – at least, few in positions of power to do anything to curtail it – and many were convinced wasn't even "real," much like the early days of climate change denial.
Al-Bustan plants the seeds of Arab culture and community in Philadelphia
Al-Bustan Seeds of Culture started in Philadelphia in 2002 when founder and executive director Hazami Sayed wanted a place for her two young sons to go where they would learn and apply the Arabic language.
Tony Gómez-Morales explores cultural identity through cowboys and wrestlers
Antonio "Tony" Gómez-Morales is American. He was born in Mexico where he lived until he was 14, then moved to Southern California, attended Wayne State University and the College for Creative Studies in Detroit, and now lives in Las Vegas. You can call him Mexican or Mexican-American, if you must, or Latino/Latinx if you prefer, but as far as he's concerned, he is simply American.
An "American Riad" in Detroit
A "riad" is a traditional Moroccan style of housing featuring either a house with an interior garden or town houses built around a central courtyard. The latter promotes a community of neighbors regularly engaging and interacting with each other in pleasant, shared public spaces – a style that isn't exactly popular in America, with its more private and insular style of housing.
Rosalia Torres-Weiner brings magic kites to children impacted by deportation
Rosalia Torres-Weiner is a multi-media artist, muralist, and activist, but she prefers to call herself an ARTivist.
Through her Charlotte, North Carolina-based Red Calaca Studio, Torres-Weiner uses art to tell the stories of the local Latino community. Her work utilizes the colors, themes, and rich symbolism of her native home of Mexico. As a self-taught artist, she had a successful business painting murals, through which she was even able to employ other artists, until the economy collapsed.
Jose Alvillar is preserving ancient dance traditions in paint
Jose Alvillar is a Minneapolis-based dancer and painter, but rarely have those two parts of his life his met. Now, as a 2018-2019 Springboard for the Arts 20/20 Fellow, he plans to make those artistic worlds intersect in ways he hasn't done previously.
Maamoul Press prints comics by Middle Eastern women, for Middle Eastern women (and everyone else, too)
Leila Abdelrazaq is a Palestinian author and illustrator living in Detroit. As an author and artist, she has tabled at zine and comics shows, but felt that there was room at her table—both literally and figuratively, as it were—for more than just her own work.
Top photo: A young ally at the "I ❤️PHILLY" interactive art installation in downtown Philadelphia's LOVE Park, part of the city's annual month-long Immigrant Heritage Month celebrations.