ComiqueCon celebrates women in comics
The #MeToo movement may have become a cultural phenomenon in 2017, but the seeds of it were already very much planted prior to the election of Donald Trump. And just as Trump's election brought America's festering underbelly of hate out into the sun to flourish, the seeds of that had also been sown long before he was even a candidate, and we can see evidence of that everywhere in our culture's recent history.
In the world of comics, there is a long, long, LONG history of sexism, from the hyper-sexualized outfits and demeaning roles of the female characters (the more popular the character, the more deeply problematic her depiction seems to be) to the lack of visible women in leadership roles at the major comics publishers and virtual absence of such women creators at major conventions and prestigious industry awards. But a cultural shift started happening in the 2010s. Suddenly, people—a LOT of people, too many to ignore—made it very, very clear that they are NOT okay with it anymore.
And then came pro-woman moments in comics like the highly-lauded Captain Marvel reboot, the new female Thor, Iron Man's 15-year-old Black female genius replacement Ironheart, and the 16-year-old Muslim female superhero Ms. Marvel.
And then came the backlash, first in the related world of video games with Gamergate, then most recently specific to the world of comics as Comicsgate.
In 2014, Chelsea Liddy decided that she wanted to create something positive in the world of comics in response to the online harassment campaigns that were, and still are, happening. Her response was ComiqueCon, a celebration of women (as well as non-binary and gender fluid people) creators in comics.
"I really wanted to make a statement and say, 'You know what? Women are making awesome art and we need to celebrate that.'"
She researched comic cons around the United States to see if there were any that specifically highlighted women comic creators and couldn't find any at that time. So, she figured, she would have to create one.
As a nonprofit worker by day, she felt that she had enough event planning, fundraising, and programming experience to pull it off, and she was also able to convince some friends to help her out. She found active, engaged partners in the Arab American National Museum and the owners of the long-standing local comics shop, Green Brain Comics.
In their first year, she says, she was blown away by the response (and still is). "It felt like we were filling a need, and it still feels that way," she states.
The event averages about 500 attendees each year. They bring in 10 featured guests from all over the country—women and non-gender-conforming people who work in various roles in the comics industry—and have panel discussions as well as signings, plus vendor tables featuring regional comic creators. Basically, all the usual things you would see at any comic con, with the difference being the focus on women creators and, well, the actual presence of women as featured guests and panelists.

Before that first event, Liddy wasn't sure if it was something she would try to put on every year. Planning the event takes up nearly every second of her free time for months at a time, and she does it all as an unpaid volunteer. But with the overwhelming response the first event received, she decided that the con must go on. She took a break to get married in 2017 but is bringing it back again this year, much to the excitement (and probable relief) of the event's fans. The 2018 ComiqueCon event will be held on October 13 at the Arab American National Museum in Dearborn, Michigan, about 20 minutes west of Detroit.
It is worth noting that this is the first ComiqueCon event since the 2016 election, the 2017 Women's March, and the rise of the #MeToo movement. It may have only been two (very long) years, but the world feels like a much different place.
"Right now there is such a need to create these positive community events," says Liddy. "I just feel this is something tangible that I can do in this climate where there is so much partisanship and so much negativity."
This year's panelists are another group of 10 "badass" women, and Liddy says she has continued to be intentional in presenting a diversity of women's voices, including non-binary and gender fluid creators.
"We really try to bring in diversity. We want to be representative of the comics community. That's always at the forefront of my mind, being conscientious about that," she explains. "Other organizers make excuses for why their cons aren't as diverse or as representative as they could be, but it's just about intentionality and getting people to buy into your cause and support it."
One example highlighted on the ComiqueCon Facebook page shows a panel of entirely men in a discussion about women in comics. This was at the 2015 Denver ComicCon, and when asked about it, the reason the organizers gave for the lack of women in comics on a panel about women in comics was that they couldn't find any.
Kelly Sue Deconnick and Gail Simone, together probably the top two female voices in comics right now, started the #visiblewomen hashtag on Twitter to address such excuses. Through this hashtag, women creators introduce themselves and their work.
"So many of the excuses people give for not presenting diversity in their shows are the same: 'We couldn't find any.' But they're making excuses. With something like #visiblewomen, it's RIGHT there, you just have to type it in."
But for Liddy, it's not just enough to invite women to come. "Women" alone can unintentionally become exclusively white, cisgender women. Liddy wants ComiqueCon to be much more diverse, including not just cisgender women but also trans, non-binary, and gender fluid women; not just white women but Black, Latinx, Arab, Asian, and Native women.
"We need to hear from all different voices," she says. "When you invite creators from different cultures and backgrounds who have different perspectives, you get that diversity that's so important. So many of us are isolated in our own mindsets and people have a difficult time reaching outside of the comfort zones, and it's not nefarious. It's based on the boundaries drawn by other people and by society. If we can subtly, or not-so-subtly, introduce people to different perspectives, that's something I'd be very happy to say I helped with."
This year's ComiqueCon brings in yet another diverse group of women and non-binary creators. There is Jamila Rowser, co-founder of the international Geek Girl Brunch, who will speak about her comic Wash Day, about her experience as a woman of color washing her hair. Sara Alfageeh, a Jordanian-American, was frustrated with how the X-Men character Dust was drawn in a very tight-fitting, skimpy niqab (a form of hijab—a head covering worn by some Muslim women—that covers all of the face except for the eyes), managing to be fully covered and yet just as sexualized as Power Girl with her notorious boob window. She redesigned Dust's niqab based on current Muslim fashion trends and was interviewed by international publications like AJ+ and BBC about it. Both Rowser and Alfageeh will speak on a panel about "Bringing Authenticity into Comics" at this year's ComiqueCon.
Other featured guests include Pénélope Bagieu, known for her graphic novel Brazen: Rebel Ladies Who Rocked the World, a graphic history of women who stood out in their respective eras for living beyond the constraints that society put on them; as well as Heather Antos, best known for the time she spent as an assistant editor at Marvel where she worked on The Unbelievable Gwenpool, several Deadpool titles, the entire Star Wars line, and The Amazing Spider-Man. Antos is currently the editor in chief of the esports platform Unikrn.
"So much goes into creating a comic book," says Liddy. "I'm excited to bring in an editor and highlight her work, and I'm excited to have a panel on character creation—it's not just about the artwork. What is the character's personality? This panel will feature people who work in different stages of the character creation process."

Unfortunately, there is something else that Antos is known for, and it relates back to Comicsgate. Actually, it started Comicsgate, and it was…a picture of a group of women drinking milkshakes. Antos posted the group selfie, and a misogyny-fueled hate campaign was born. But Liddy isn't going to make that the focus when Antos is up on stage.
"I'm not going to ask people who have been viciously targeted to relive the harassment they've been through," she says. "It's really frustrating to see the space women are relegated to in other comics cons, where even if they're on a panel they only get asked about being a woman in comics or Gamergate."
That is part of what fueled #askhermore, a movement encouraging everyone from con panel moderators to sports and red carpet journalists to ask the women they interview about something other than what it's like to be a woman in whatever industry (or about how long it took them to get ready for that day's event).
"Maybe she wants to talk about something else other just being a woman," Liddy continues. "Ask about her process, or her interests. Ask her the same questions you ask men. We want to be very aware of that in our panels and give them that space. I really want for their voices to be heard."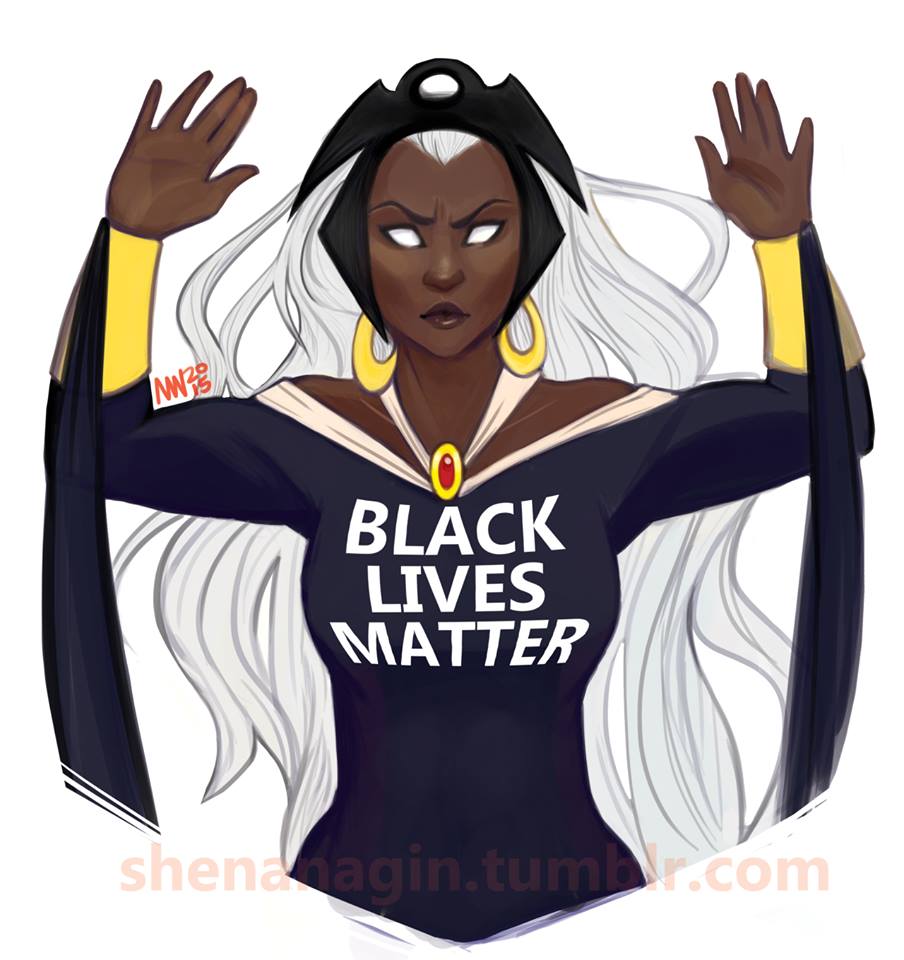 Liddy wants ComiqueCon to be a place that is known to be welcoming, where a plurality of voices are invited and respected, where panel discussions are thoroughly considered and questions carefully vetted so there won't be any "What's your favorite sock color" questions—something Liddy recalls happening at a Supernatural conference she attended that made her cringe.
"I once read a comment from a creator who said they felt really hesitant about being invited as a guest to a particular convention, worried that they might be asked to sleep on someone's couch," she says. "You hear all these horror stories from other conventions, and that puts pressure on me to go with my gut and not try to grow this too quickly. We want this to be the best experience for everybody involved. We're still really grassroots and will be for a while, and that's fine; we're not trying to grow this event too huge. I have very high standards I hold myself to for this event."
Now Liddy is seeing more and more women-themed and women-focused cons and similar events in comics, video games, and general "geek girl" culture, and she welcomes it and says if ComiqueCon in any way inspired other similar events, all the better.
"If we can inspire or support others to create their own similar events we would be very happy," she says. "It's such a positive atmosphere. There's so much crap that goes on in the general mainstream conventions and we want women to know they don't have to deal with any of that our con. We try to do our best for them and if that can be replicated elsewhere that's a good thing."
Another thing that sets ComiqueCon apart from other cons, including the biggies like San Diego Comic Con, WonderCon, and DragonCon, is money.
"We're also not in it for the money," Liddy states. "So many conventions are just run by one company and travel to different cities, and it's all about money, about capitalist mainstream culture. This is all volunteer-run. I don't get paid to do this. None of us are in it for the money; we're in it for the mission."
ComiqueCon is currently a finalist in the 2018 Detroit Knight Arts Challenge and if they win, Liddy says they will be able to continue running the event as an annual event and also be able to bring in even bigger names and expand the show. In the meantime, you can check out the 2018 ComiqueCon in Metro Detroit on October 13.

(1) How do you like to collaborate?
Where a lot of cons falter is in their space. A lot of them rent out these giant halls, and that's not a partnership. Our two biggest partners are the Arab American National Museum and Green Brain Comics. We don't just rent the space; we collaborate. They have a say in the programs. This is really a special partnership that we have with them. Without collaboration this wouldn't be possible. Green Brain brings so much to the table from their knowledge of the industry to their contacts; it's a really fruitful partnership. We kind of struck gold with them. Not every partnership has been as fruitful but it makes our major collaborations that much more special because they are true partnerships.
(2) How do you a start a project?
Nobody can do anything on their own. I always talk about how we have a little bit of everything on our committee. I have really talented friends in different industries—fundraising, PR, marketing. We have people that bring a little bit of everything to the table. I think it's really important to assemble your team. You need people with a variety of skills on a team if it's going to work. I wouldn't have started the project without that.
(3) How do you talk about your value?
The value that we bring is part of this sea change taking place in comics where women feel more empowered to speak up and not take any more bullshit and not be silent on things like the lack of representation of women's voices in other comic cons. We're part of a movement to change the dynamic of comics, which has traditionally been very male-focused and male-driven. Even in the last few years we've seen so many different changes in comics. In the first year we launched there were people who were still upset when a woman would get promoted to a certain position in a comics company.
That said, Comicsgate is a thing and it's ridiculous, but the stronger voices drown it out. You see a lot more support when a woman is empowered, whether that be a new character or an old character revamped like Riri Williams as Ironheart (a young Black female character who continues the legacy of Iron Man) taking over certain titles. ComiqueCon is part of the change to empower women in comics through a variety of means. That 's a value we bring and something I'm proud to be a part of.
Some of our strongest supporters have been long-term comics fans men who are fans, Overwhelmingly, people are so excited for our event. Thankfully we haven't been subjected to much harassment. Our committee is half male and we feel we do need to include all voices. Men need to be a part of the conversation. A lot of times people feel like they're being left out and I wonder if that's part of Comicsgate. But a lot is also misogyny. I don't like seeing vitriol on either side or being exclusionary. Even though we're celebrating women in comics, every single person is invited to attend. We want you to be a part of this movement and positive change.
(4) How do you define success?
My success comes from the reactions during and after the con. I know we were successful if I get positive comments from exhibitors and featured guests. A lot of times I hear that financially it's a good event for our creators; they do well on that day. If we can attract an audience ready to support these creators, that would be success for me.
(5) How do you fund your work?
If I've learned anything working at nonprofit, it's that it's important to have a diverse income stream. We don't want to rely on one source of income. A lot of our income comes from exhibitors buying tables, people buying tickets, sponsors, and in-kind support, so we're all over the place: some earned, some grants, some sponsorships.